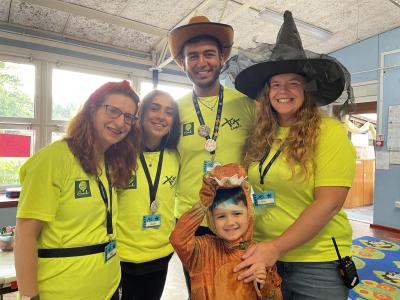 London Day Camp Jobs
Calling all Teachers, Child Carers, Playworkers, Teaching Assistants and Students...
Working at our London Day Camps (aka Playschemes) is suitable for anyone who is available during the school holidays and loves working with kids!
Running from East Finchley, this is your opportunity to have an exciting working week while enhancing our fun and safe day camps for children aged 3-12.
The camps run Monday – Friday and hours are usually 08:30 to 16:00. On Mondays everybody starts at 08:00, and once a week staff are required to stay until 16.30.
Training and set up, which everybody must attend, takes place on the Sunday before the first day of camp.
Find out more about our Day Camps.